The inauguration took place last Wednesday, with Marina Barjau, responsible for the Department of Construction and Maintenance of the Eixample District of Barcelona City Council, Antonio Alonso, the designer architect and project manager, and Rosa Herrero, one architect from his team who also contributed to the project. This event marked the completion of the garden's remodelling.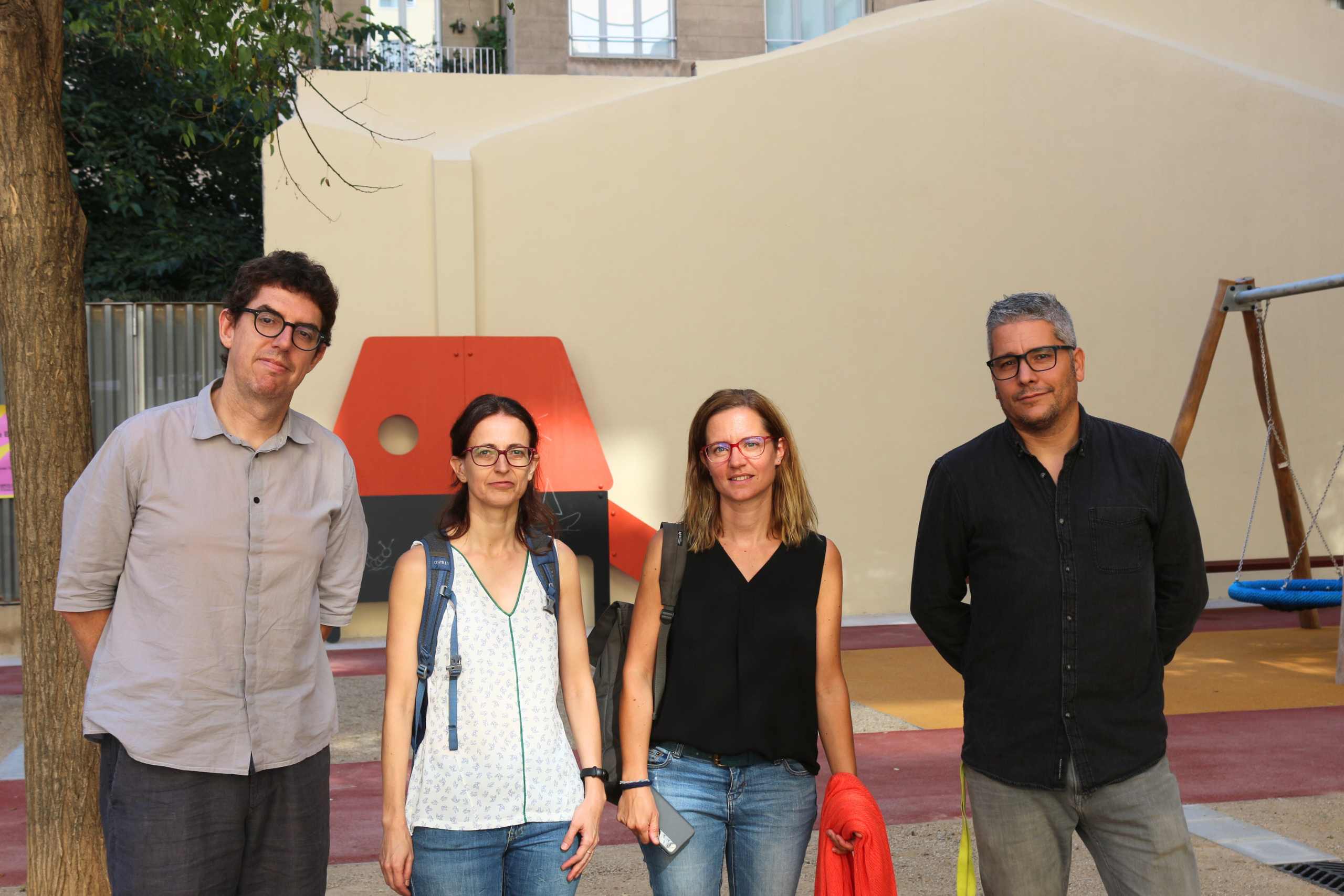 Agrotècnica del Segrià is responsible for the execution of this project, which involved a complete renovation of the garden, emphasizing its importance as a leisure oasis in the heart of the Eixample District in Barcelona.
Considering its location, next to a kindergarten and serving as a courtyard for a neighbourhood block, the goal was to create a space that meets the users' needs and functionalities, including various resting areas and a wide range of games for children.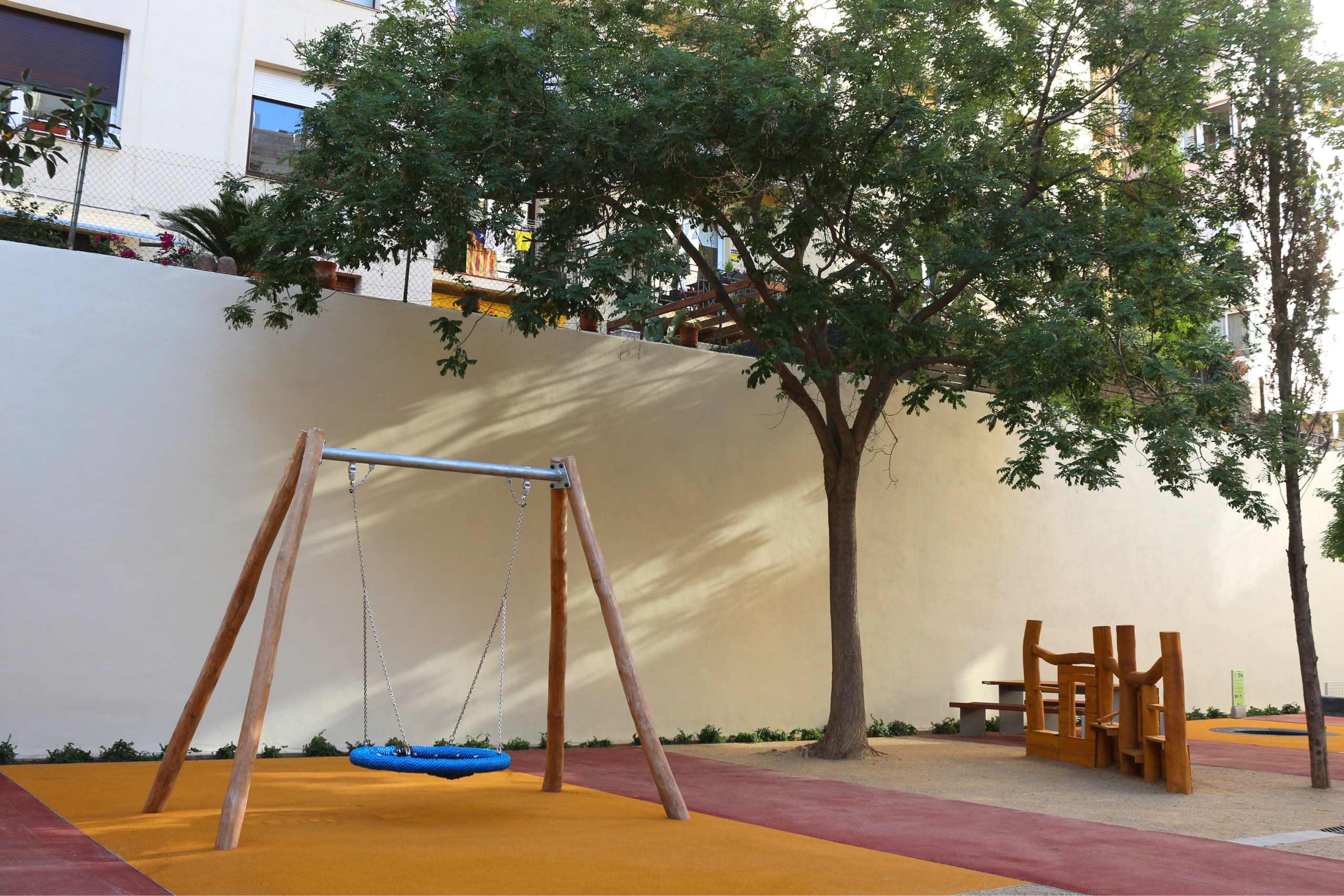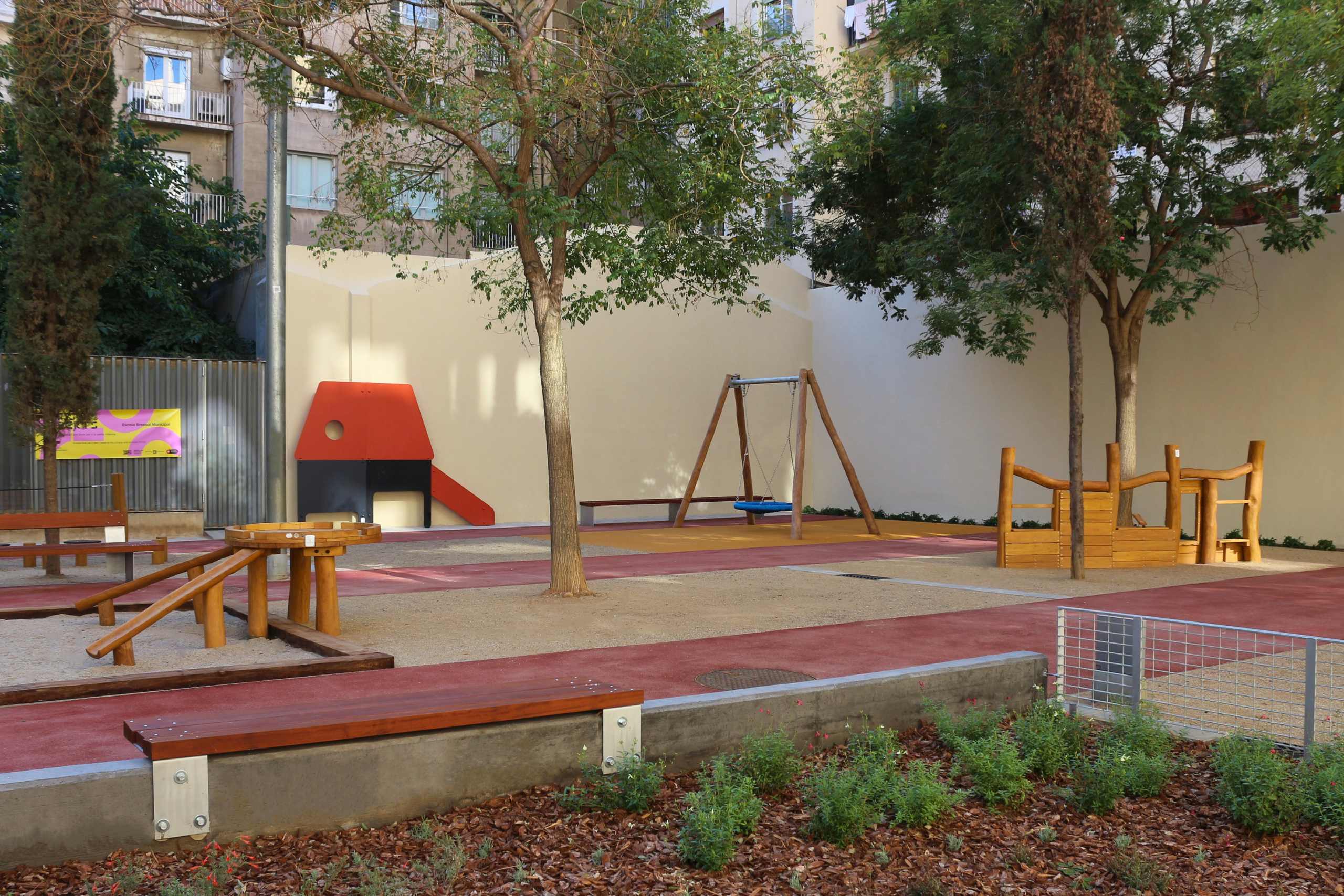 Existing urban furniture, including the three existing garden benches, was restored. In addition, new children's games were installed, such as a rocking horse, a blackboard, a sandbox with a table, two canals adapted for users with reduced mobility, a nest swing, a panel house, a jumper, and balanced posts with ropes featuring three water lilies, all meeting current safety regulations.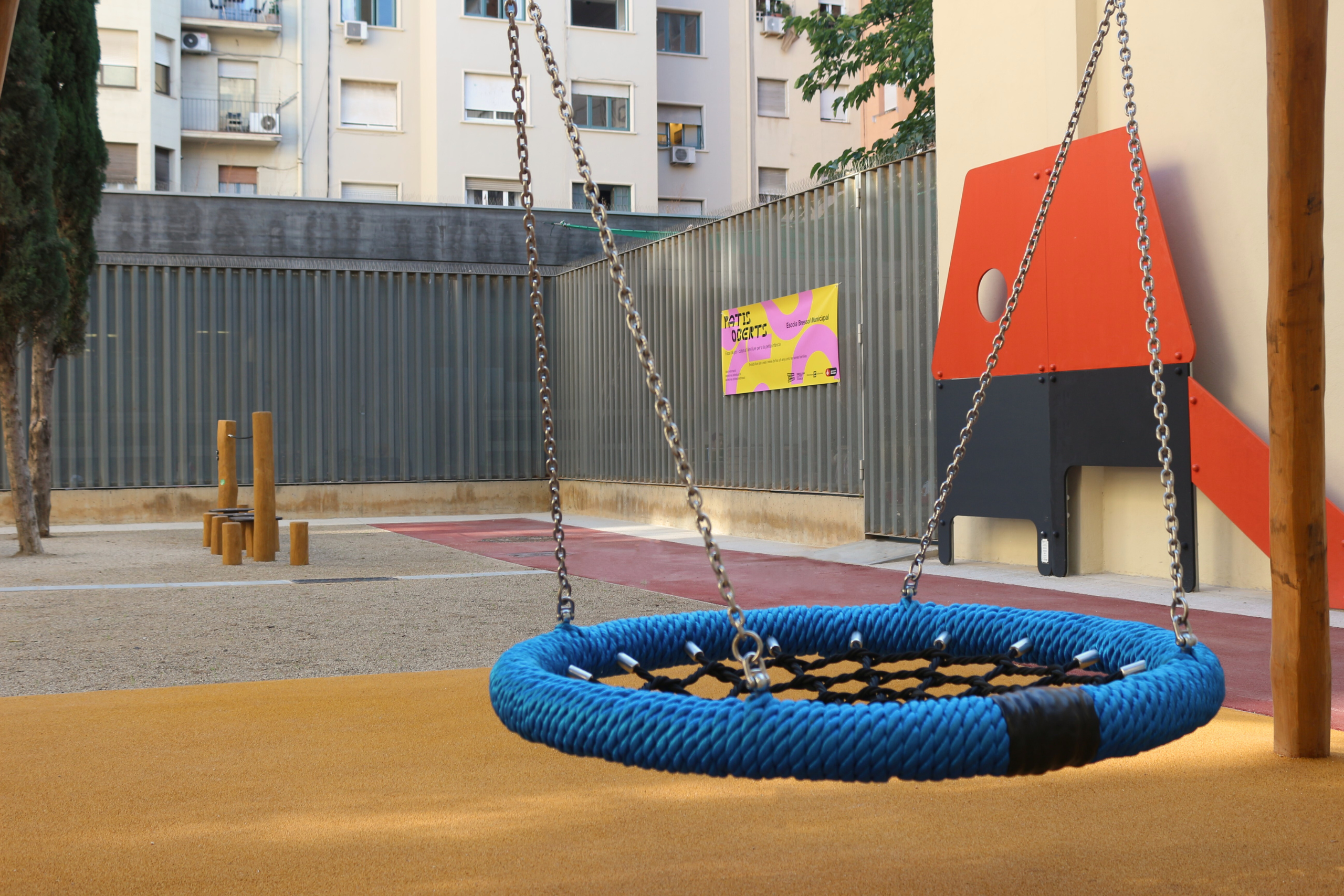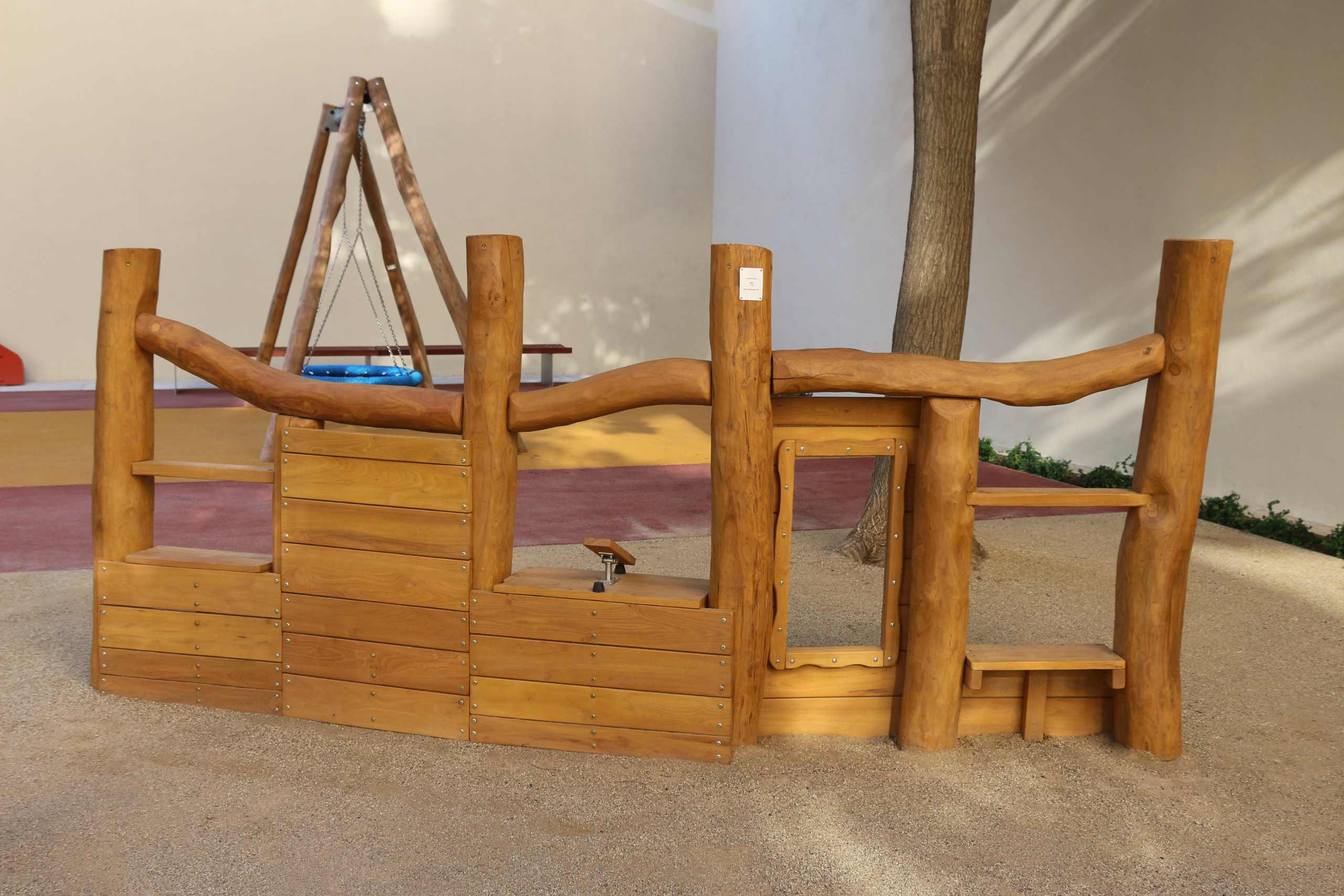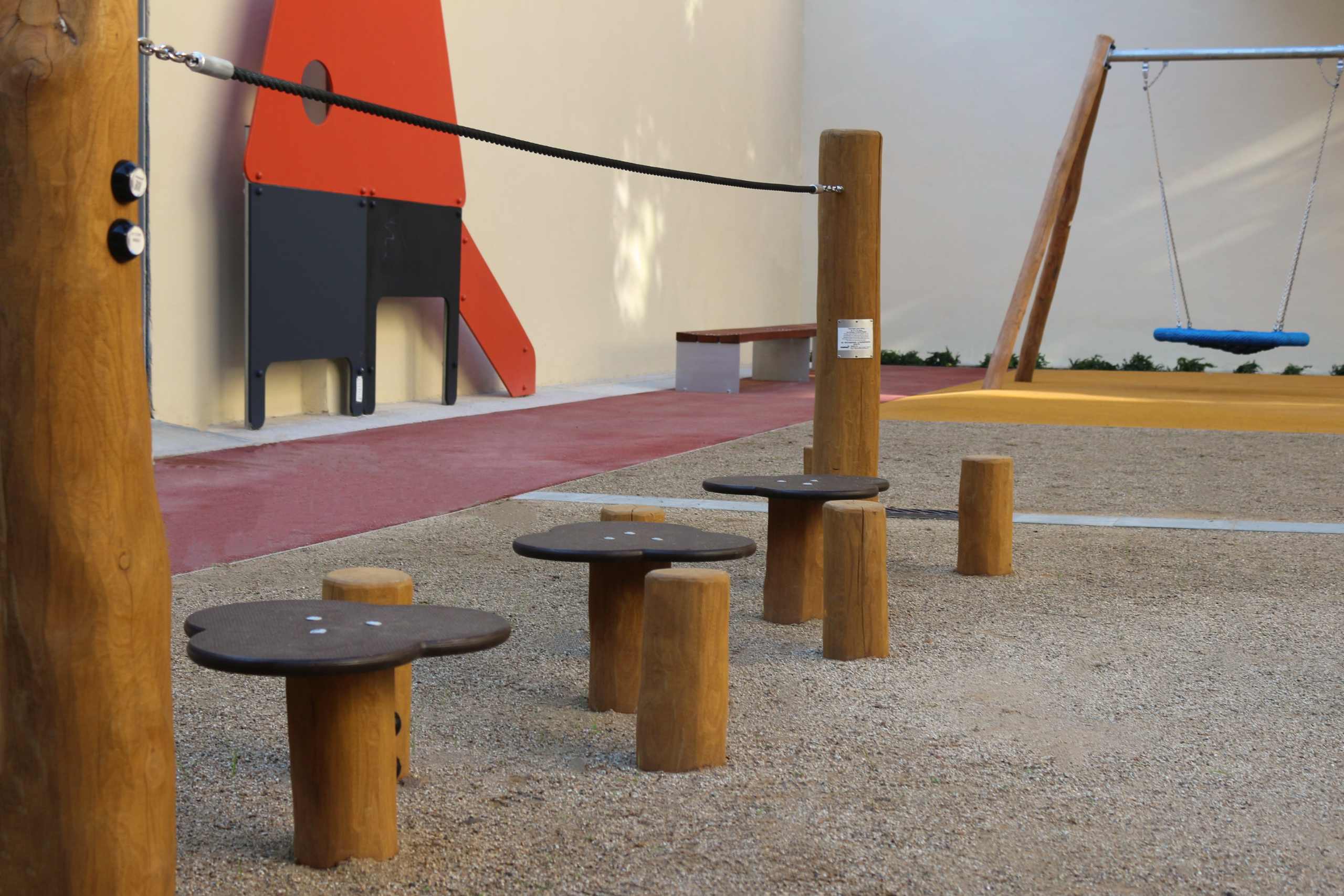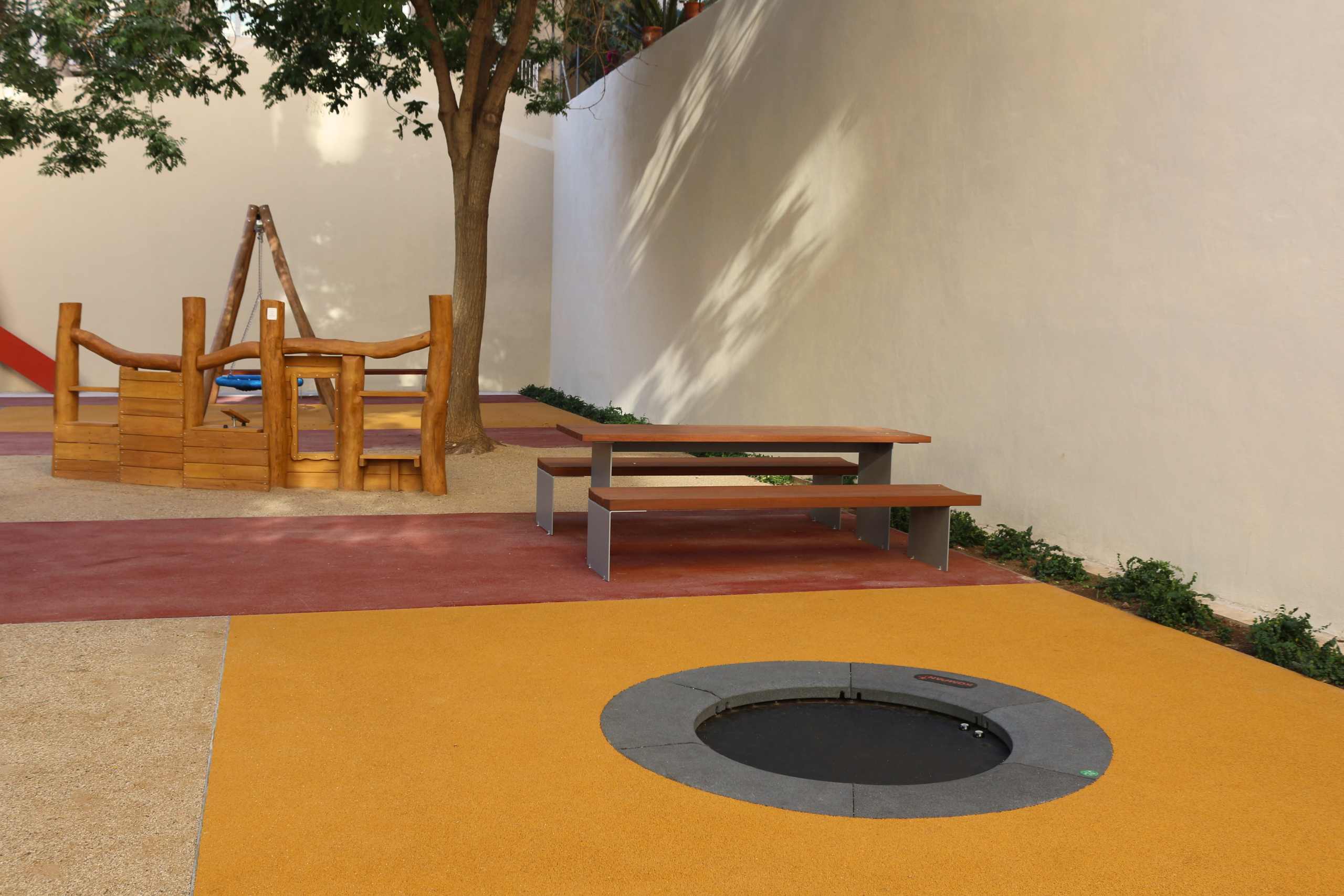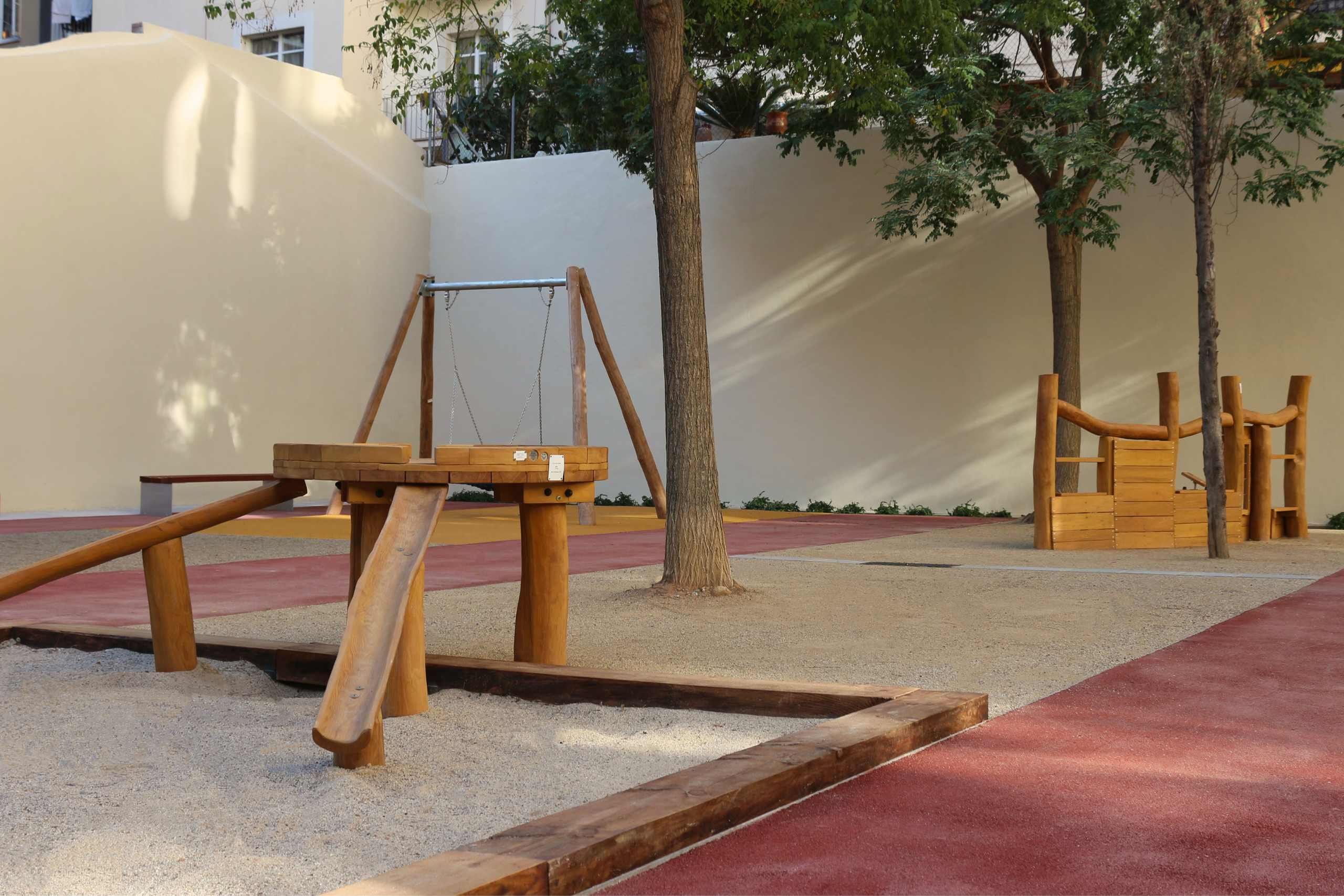 Furthermore, new resting zones were established by adding a picnic table and installing two additional benches.
The paths, including sandy soil, tarmac, and safety rubber surfaces surrounding the play areas, were all renovated and their original colours changed, while a new drainage network with various volumes of sand, gravel, and pipes was integrated.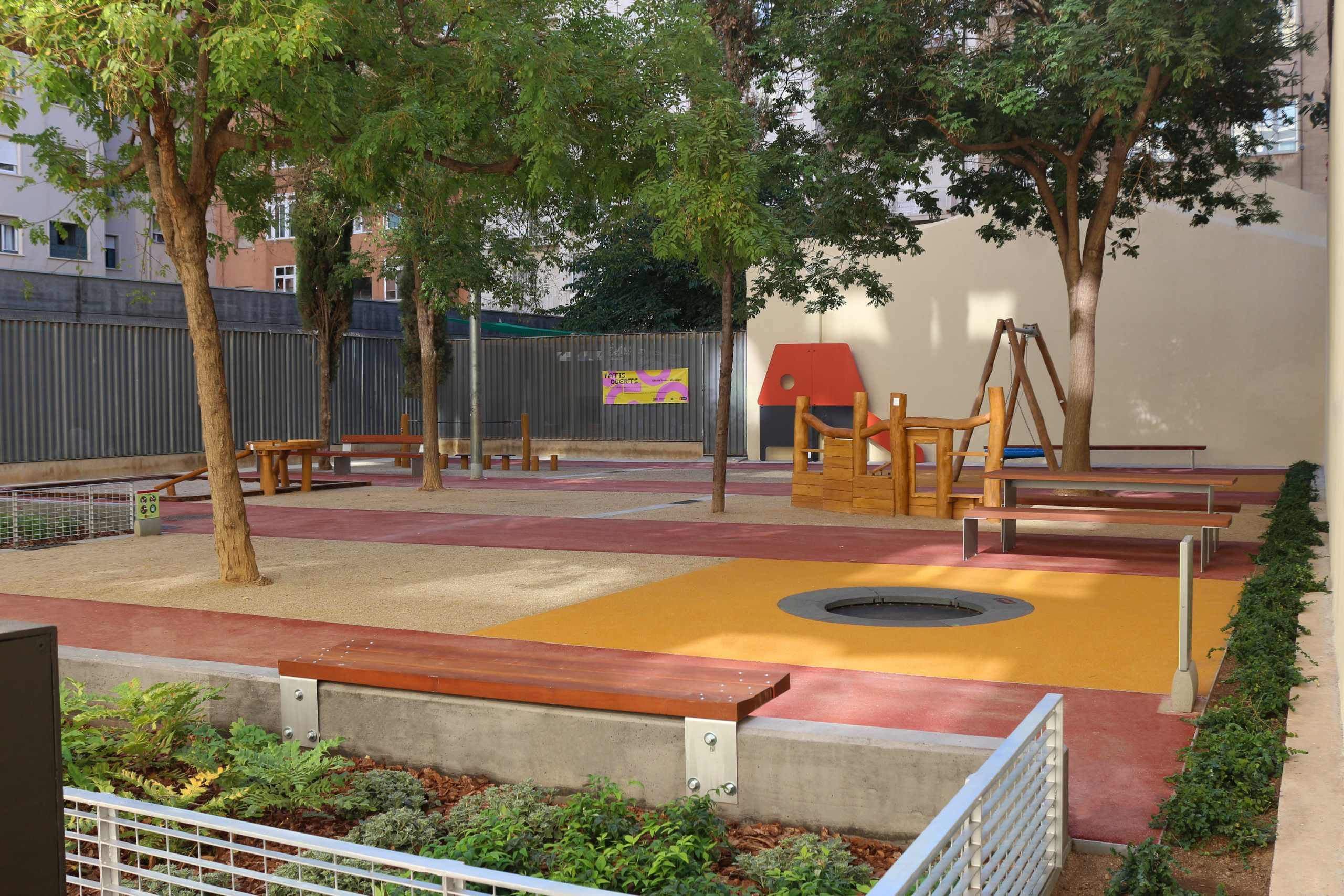 Regarding the green spaces, the lateral flower bed was replaced, and two new flower beds (one for summer and one for winter) were created. These areas were equipped with protective railings and markers, and a new drip irrigation network was installed throughout the garden.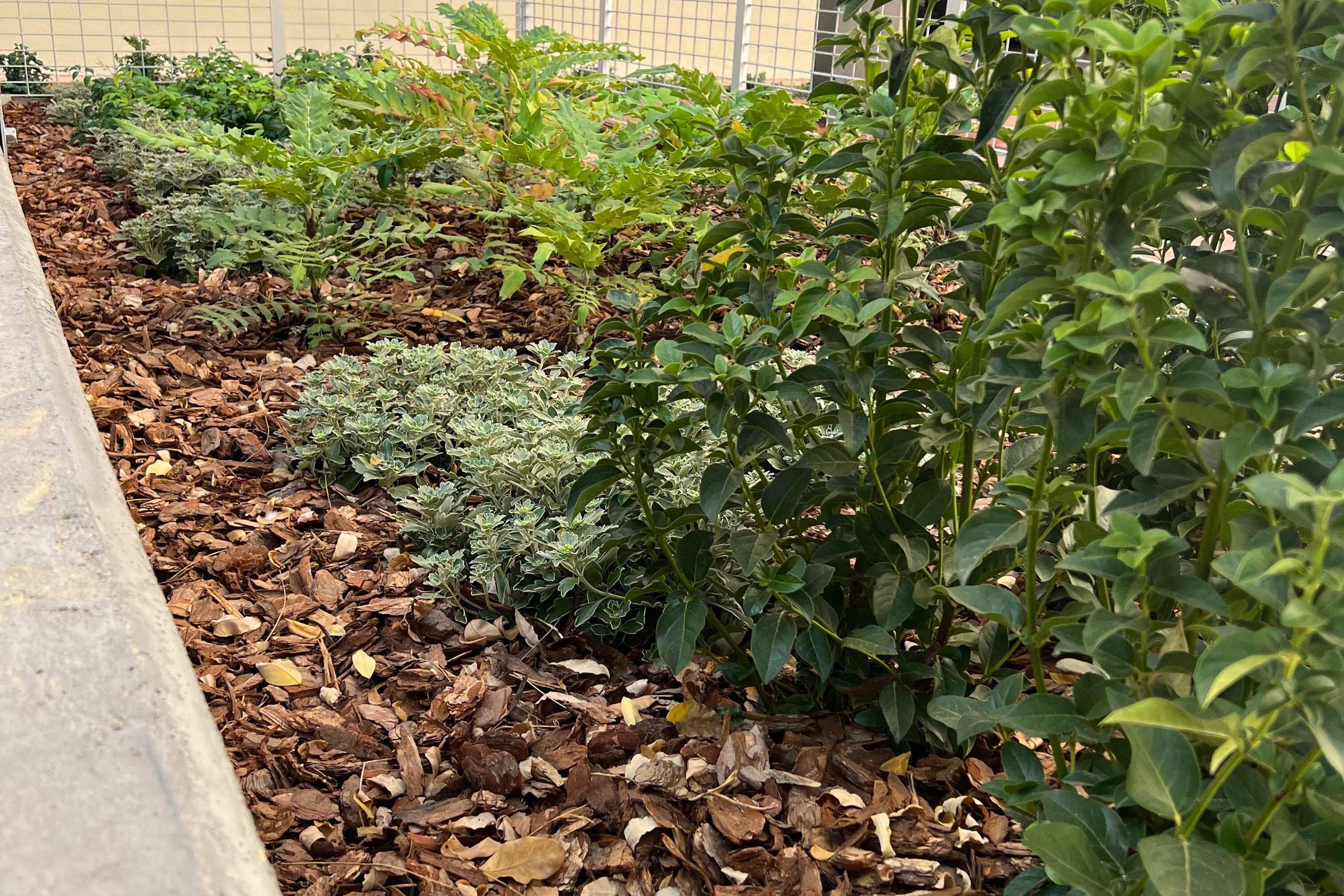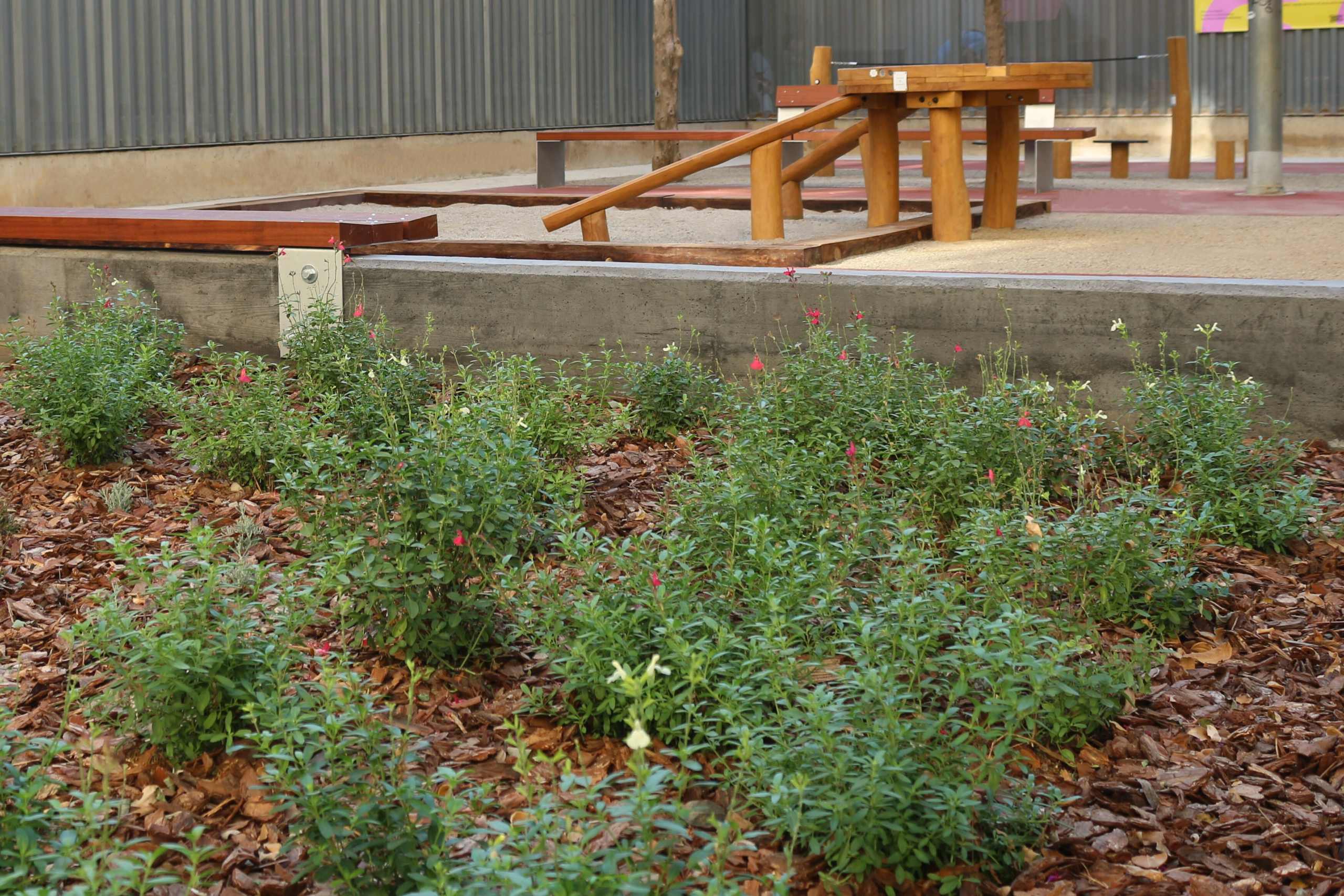 These significant changes made possible the historic park's restoration in the right-hand side of the Eixample District of Barcelona, paying homage to Carme Biada's importance to the city and her role in the advancement of workplace rights.
https://agrotecnicadelsegria.com/wp-content/uploads/2023/10/2.jpg
1707
2560
RS Agrotècnica del Segrià
http://agrotecnicadelsegria.com/wp-content/uploads/2016/01/logo-agrotecnica.png
RS Agrotècnica del Segrià
2023-10-19 10:45:16
2023-10-19 10:45:16
Carme Biada Gardens in Barcelona are now open to the public!