Last Friday took place the inauguration of the two zones that miss the Parque San Martin of Huesca (3rd and 4th phase), with the presence of the Environment city councillor, José Miguel Veintemilla, the technician of Green Infrastructures of the Environment Area of the local government of Huesca, Ana Pérez, and the editor architect of the project, Miguel Campo.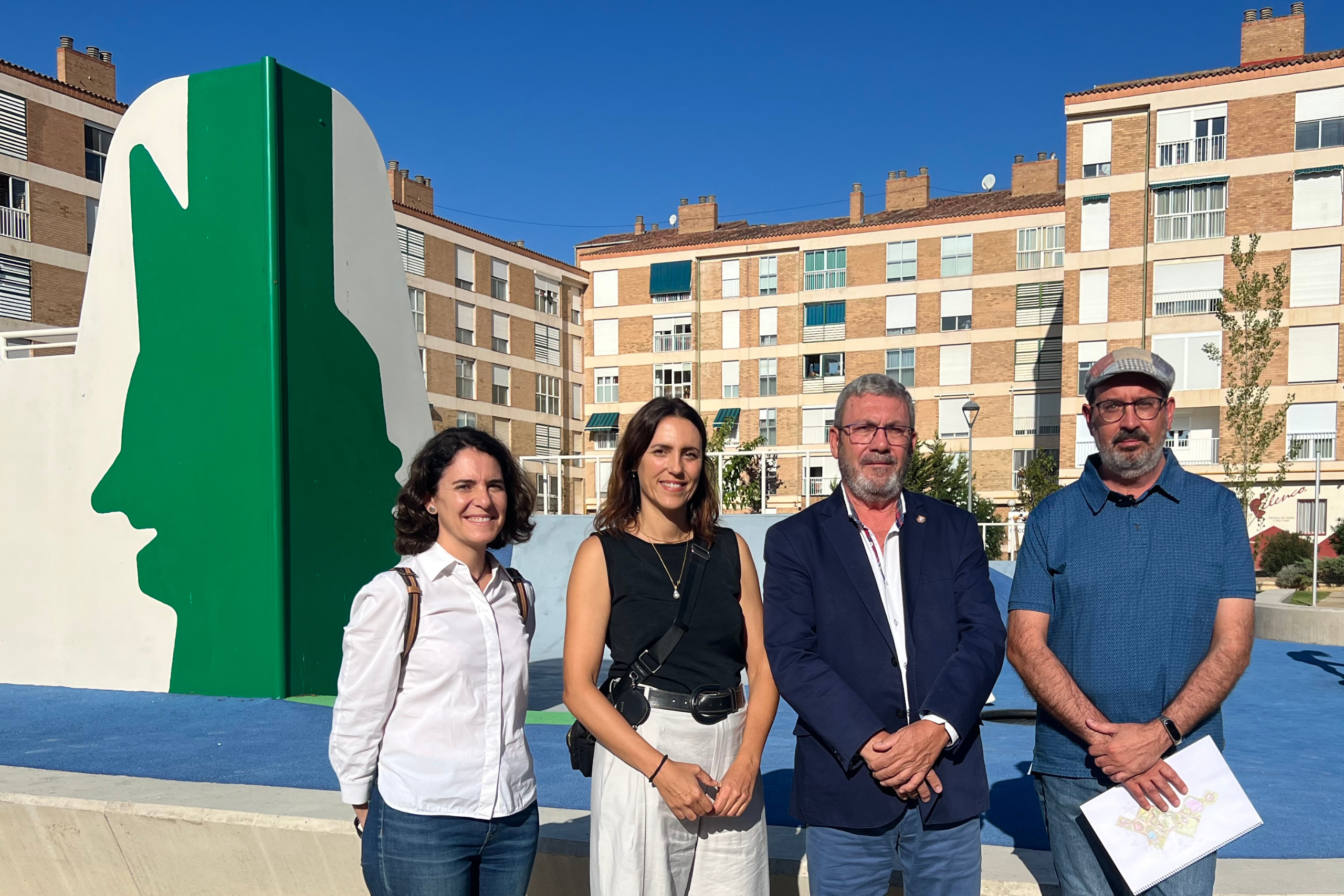 Agrotècnica del Segrià is the responsible of these phases' reorganization, in which it has prevailed the durability and sustainability in the election of the materials with low maintenance in the short or middle term and the avoidance of reparations.
In the first zone, a picnic zone has been set up, including the adaptation of one reduced mobility table and a concrete drained and porous pavement that makes easier the evacuation of rainwater.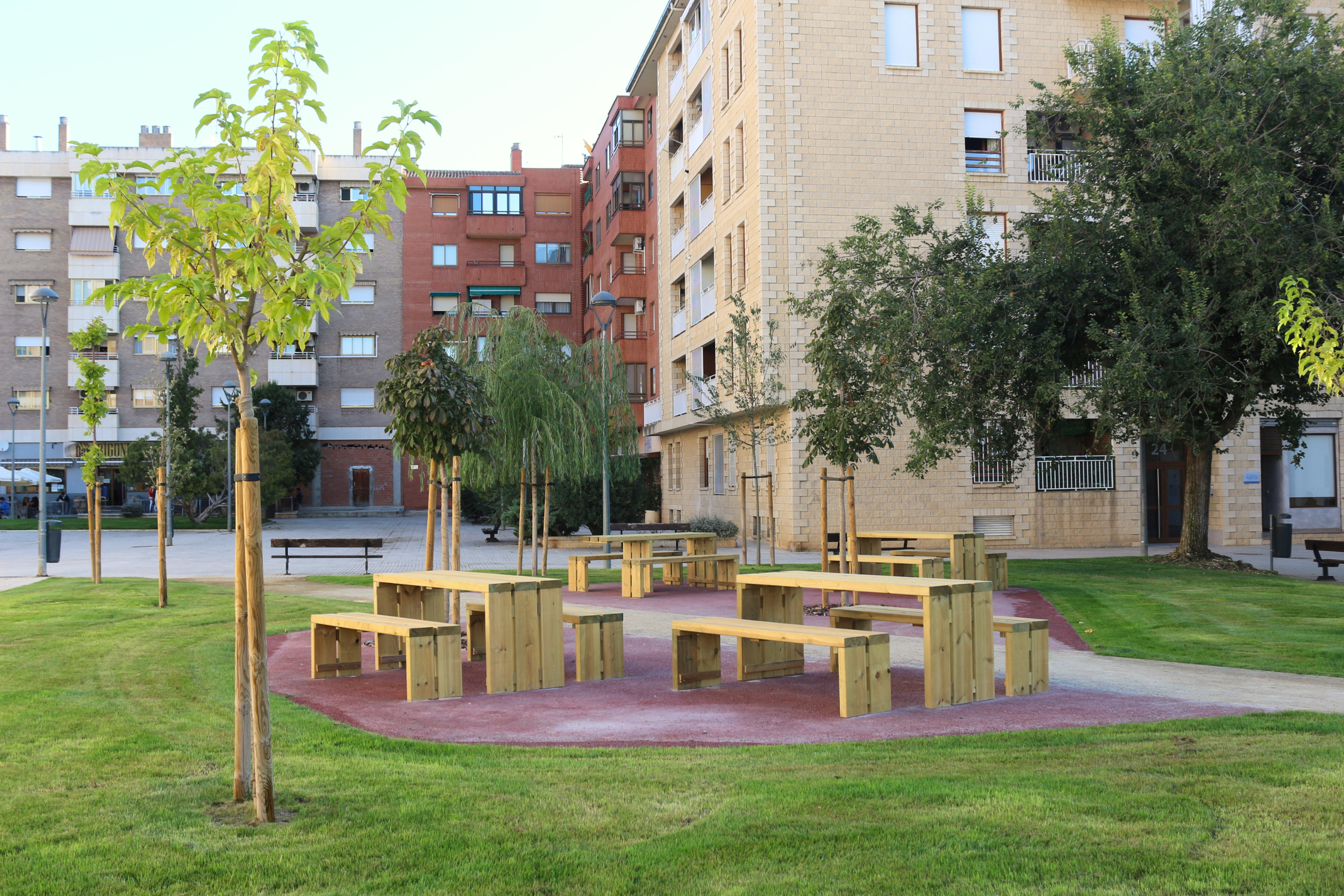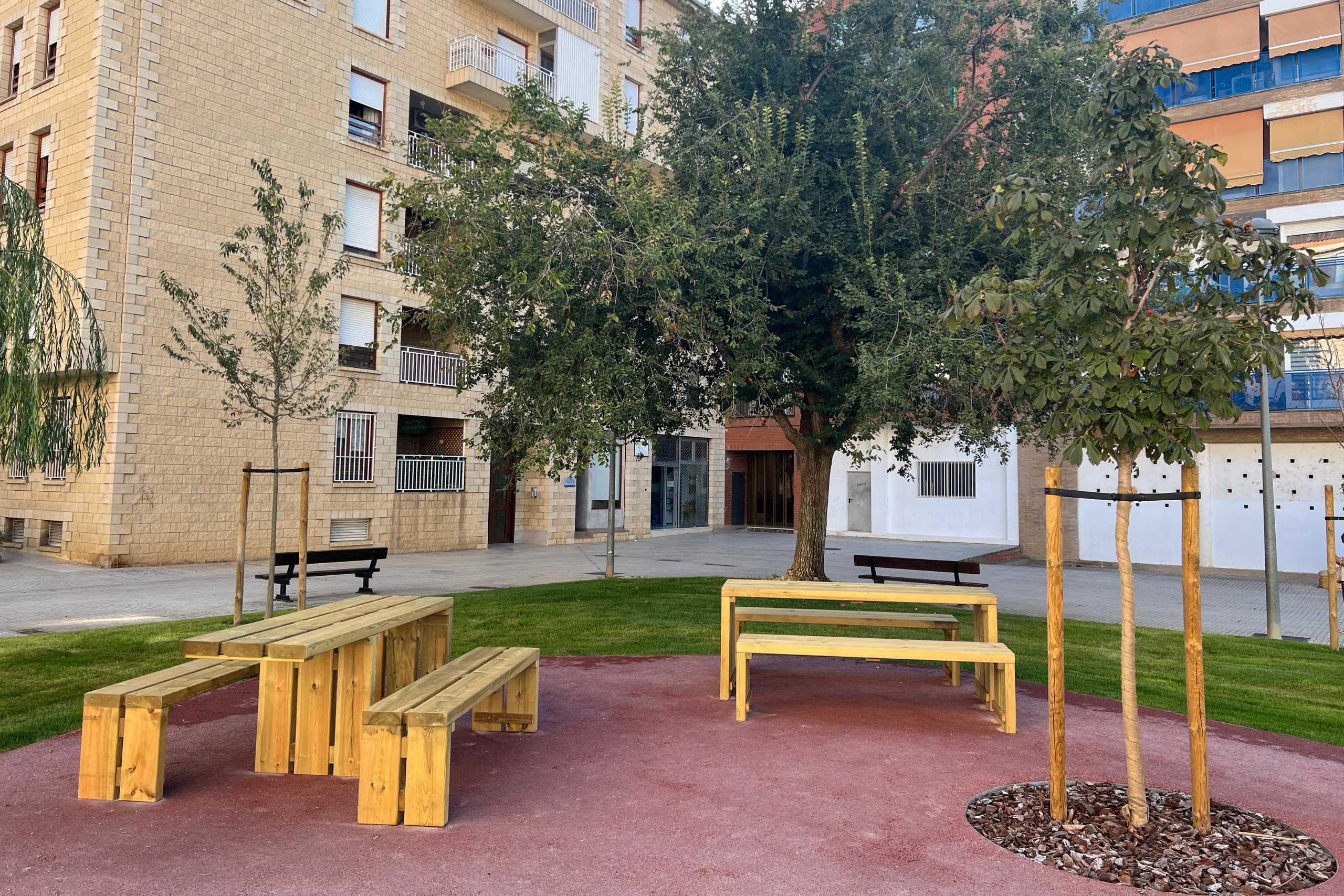 Moreover, the irrigation network has been completely renovated and set in all the landscaped park surfaces, allowing an automated, remotely controlled, and efficient park sectioning and the drainage system renovation for rainwaters evacuation.
In addition, paths with compacted earth have been enabled, park's previous deficit of permeable pavements relative to impermeable pavements has been reversed, and the field of new deciduous trees will allow large areas of shade in summer and the passage of the sunlight in winter.
A pioneering milestone in gardening is the creation of biodiversity blocks, which the park has, generated by the incorporation of a floral sod, a new type of sod in gardening that has allowed the introduction of different flowering bushy species, as the promotion and enhancement of the biodiversity with the appearance of new species of insects and birds in the park.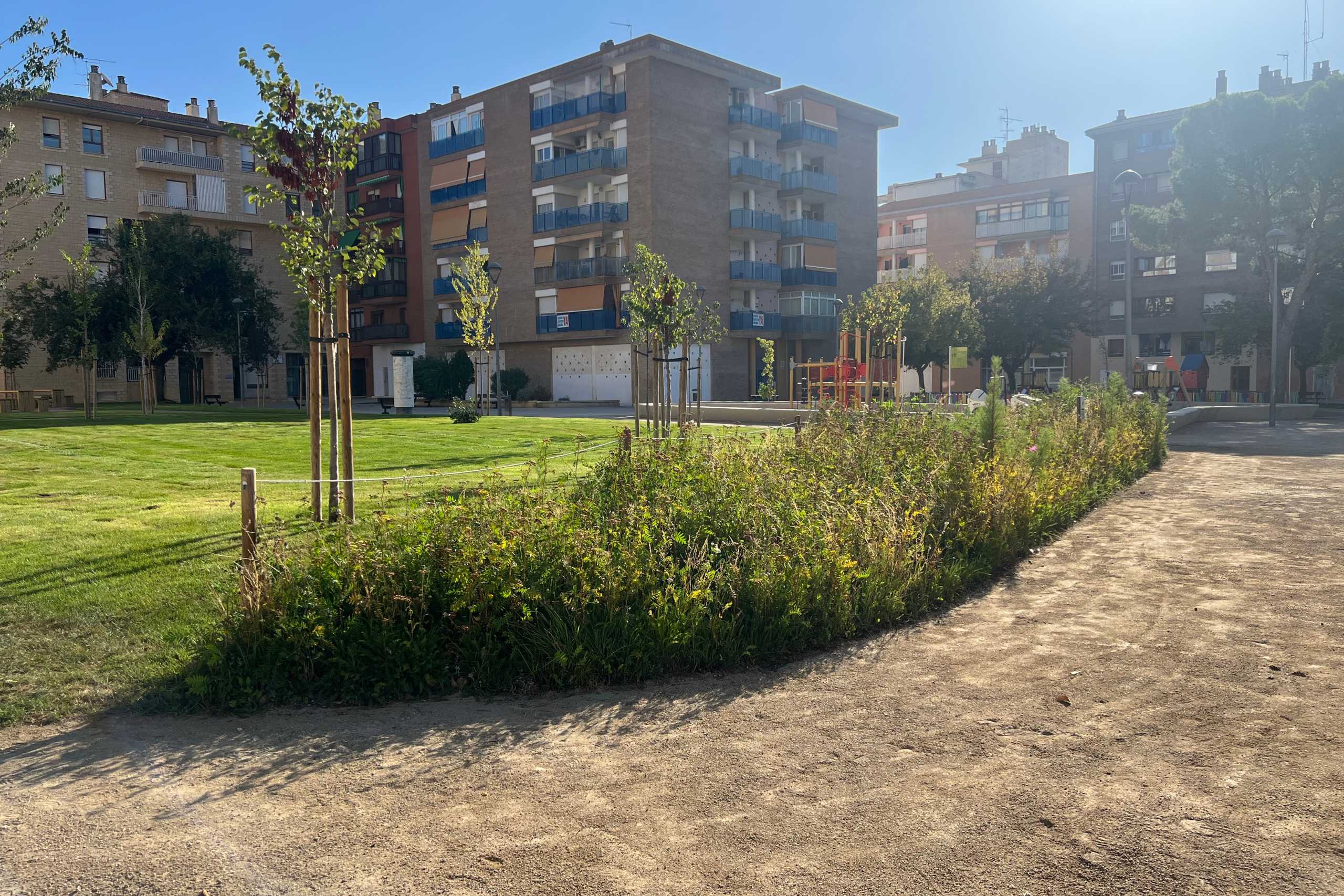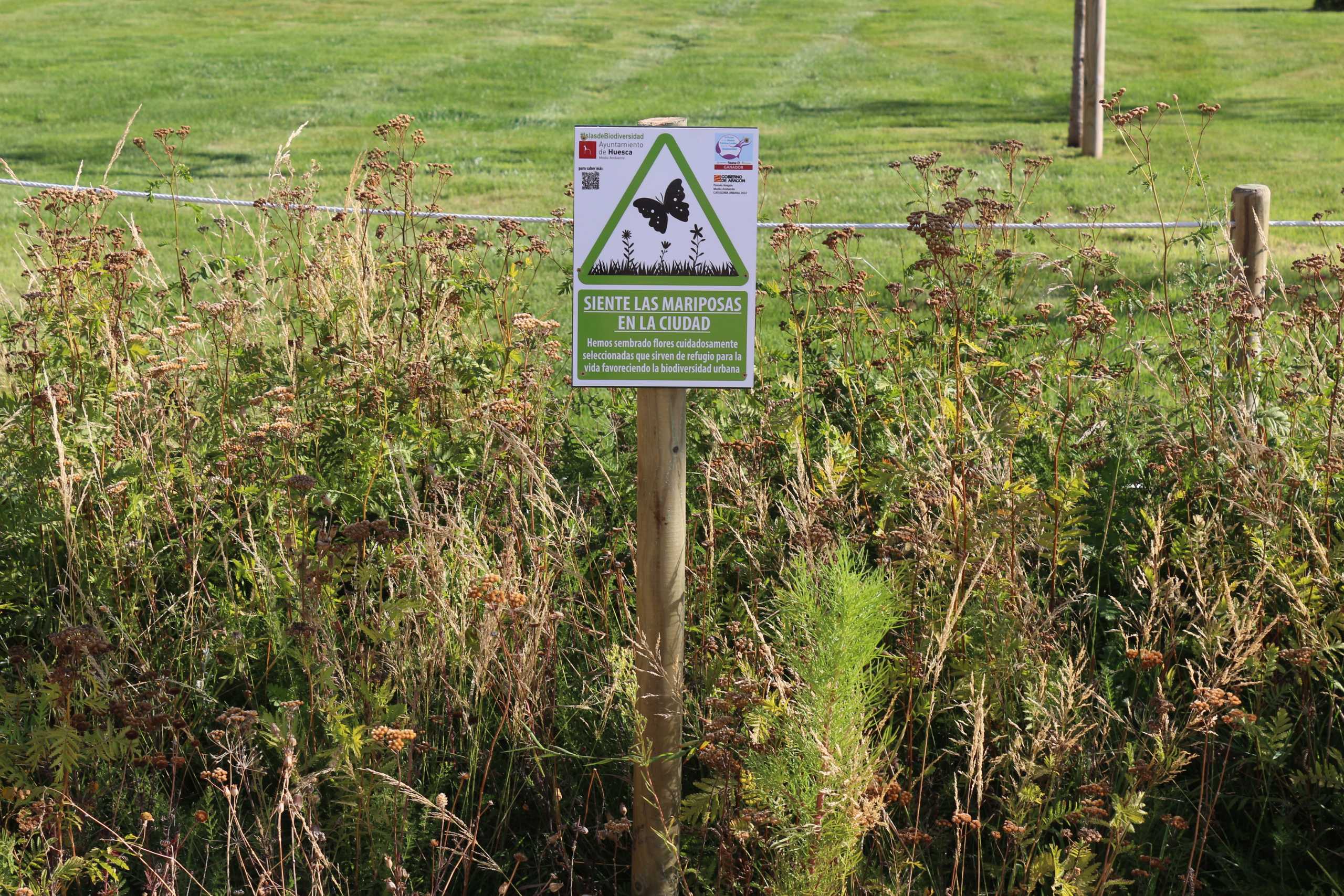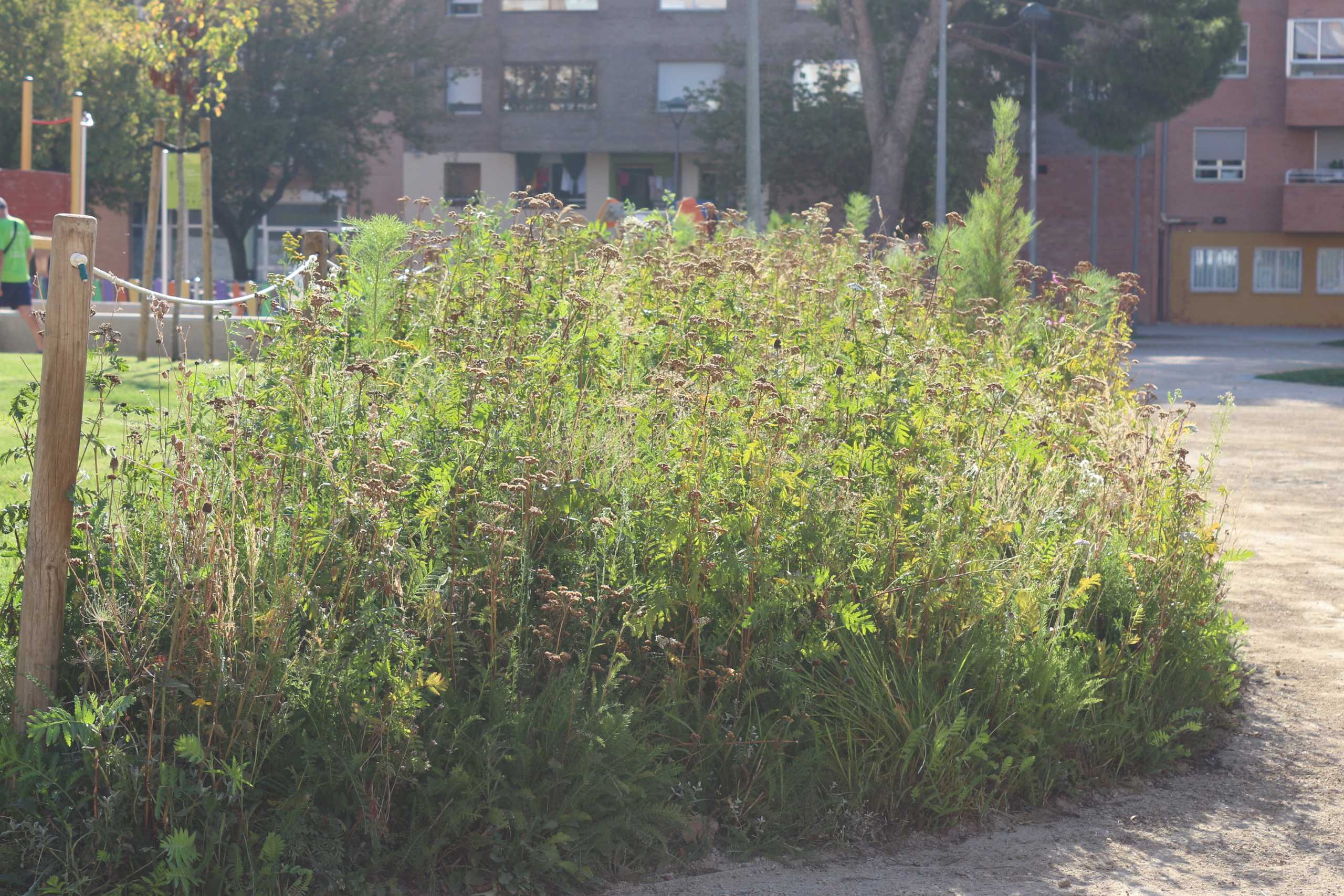 In the second zone, divided into two sectors, there is, on the one hand, the street workout area with complete equipment for physical outdoor exercise and the children playground, where the remodelling of the mythical "skate", along with a trampoline and a carrousel, turned this zone into a suitable for play for ages between six and twelve-years-old children. In the "skate" remodelling design, a nod to "the big heads" has been made as an emblem of the local celebrations of the Santo Domingo and San Martín neighbourhoods.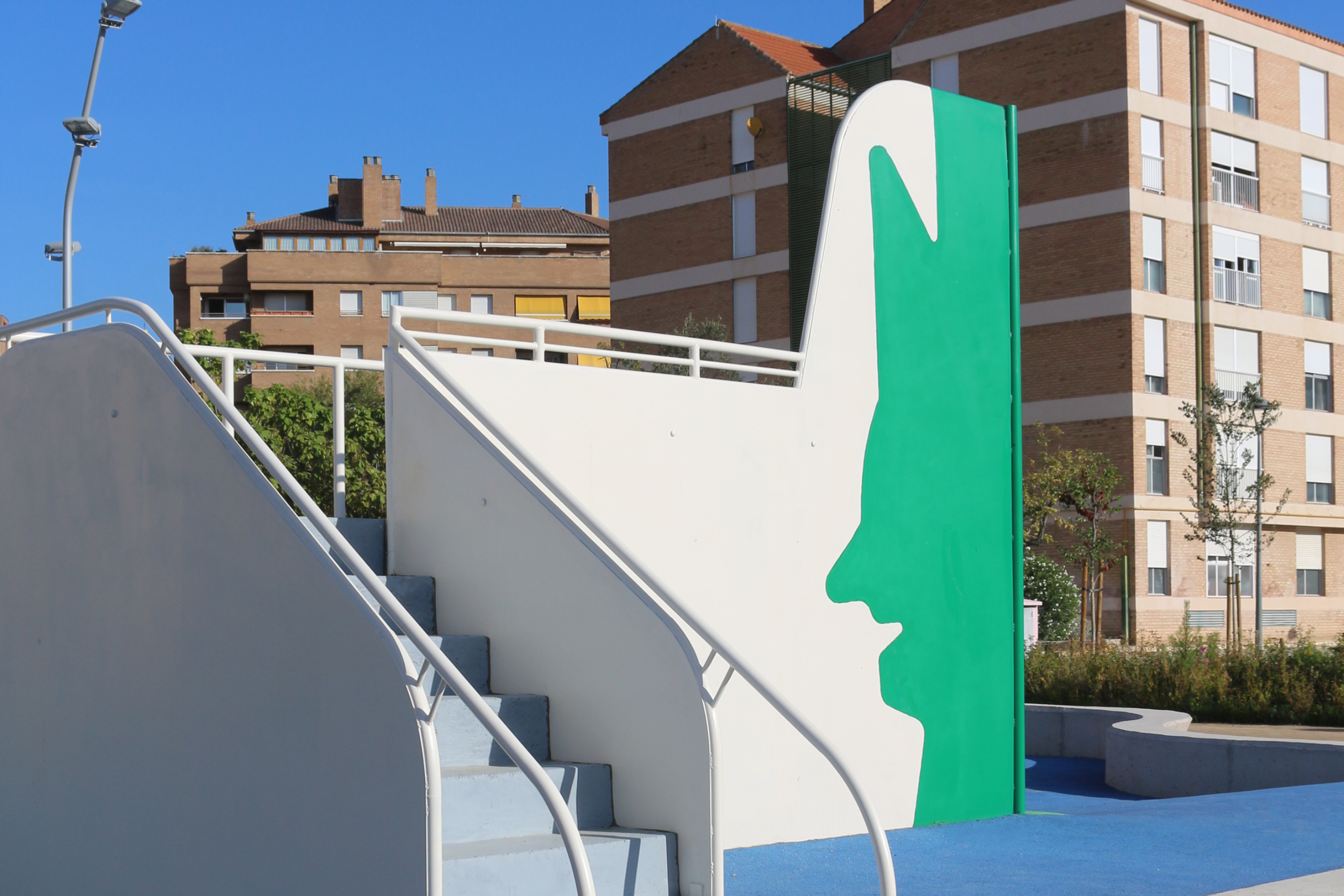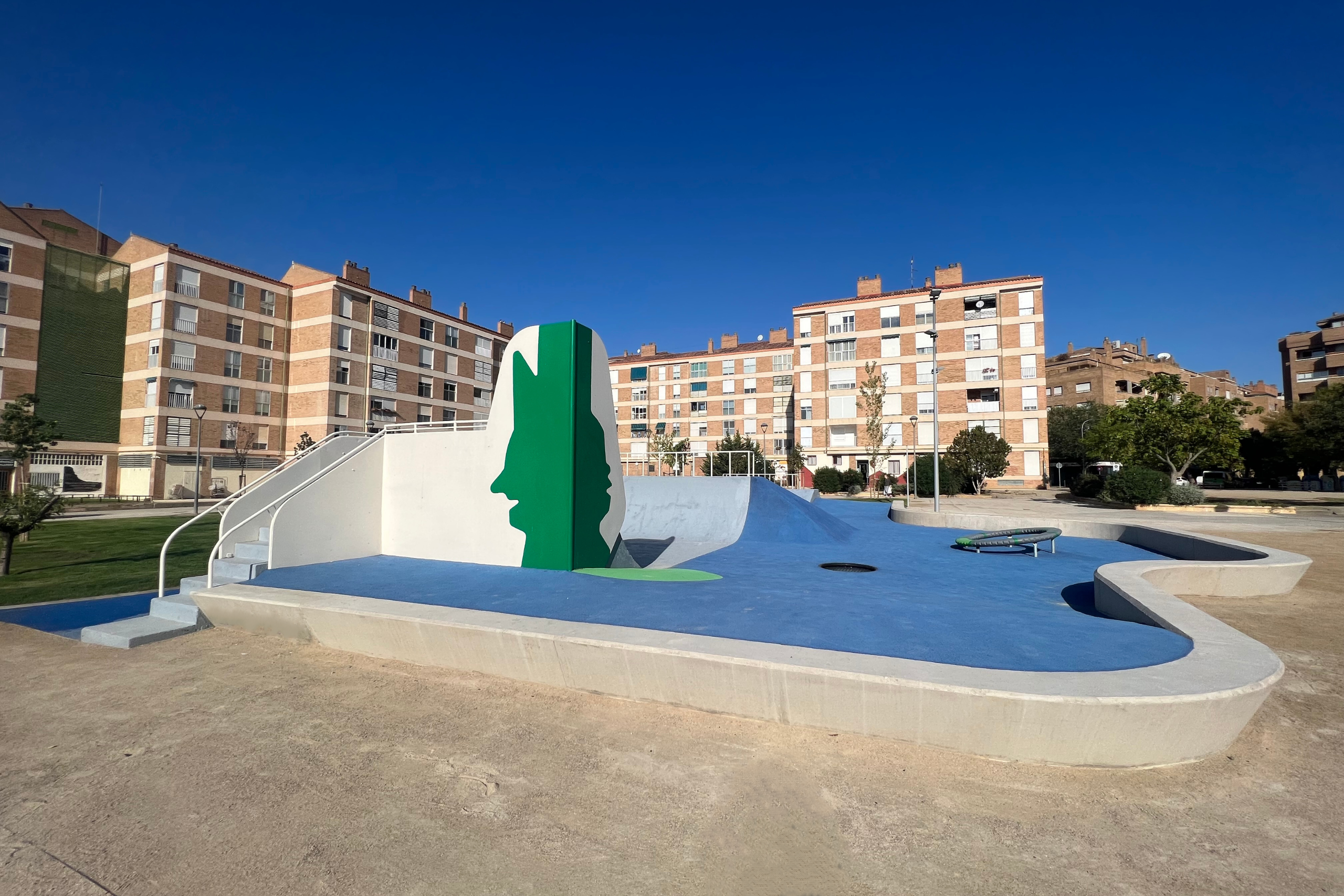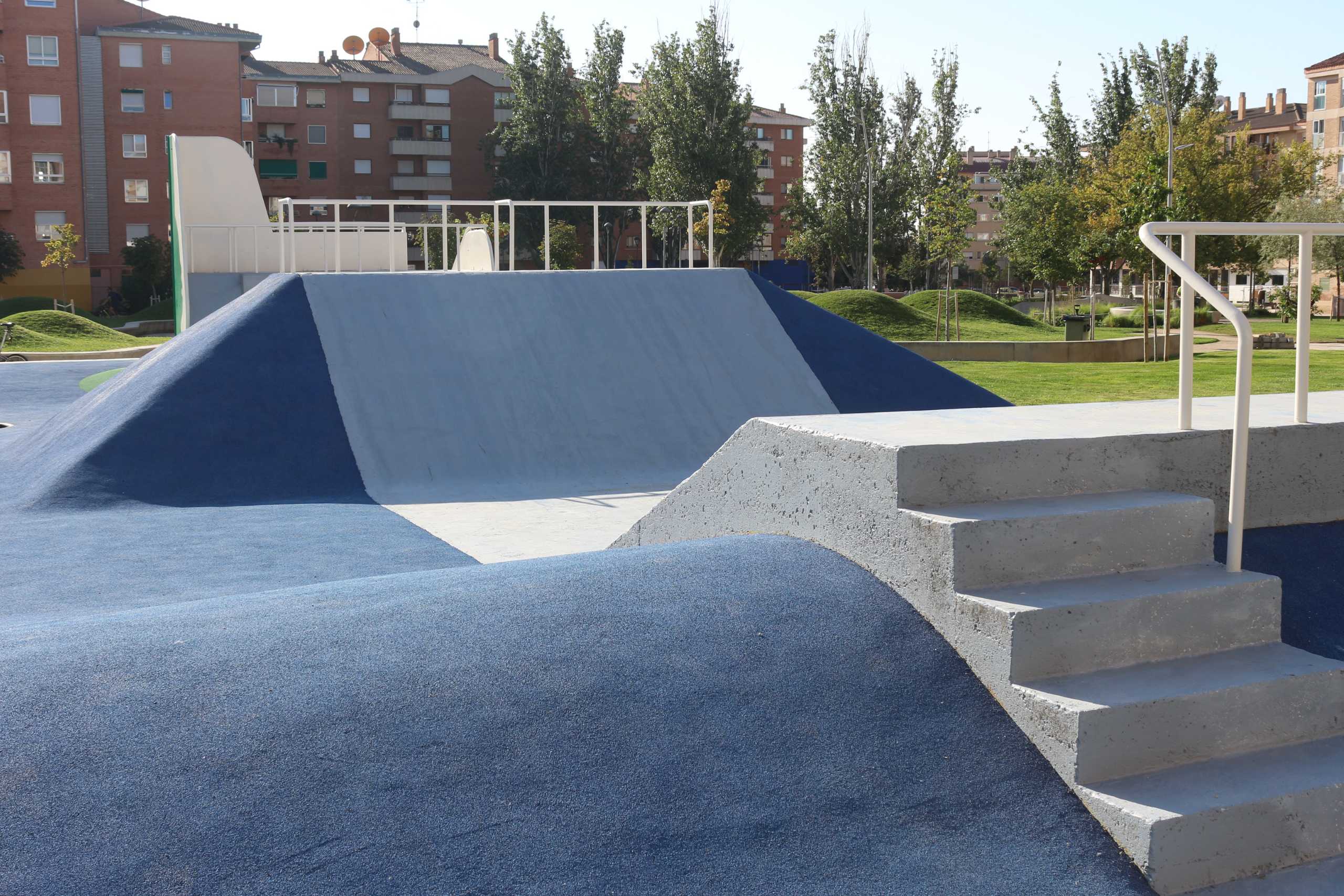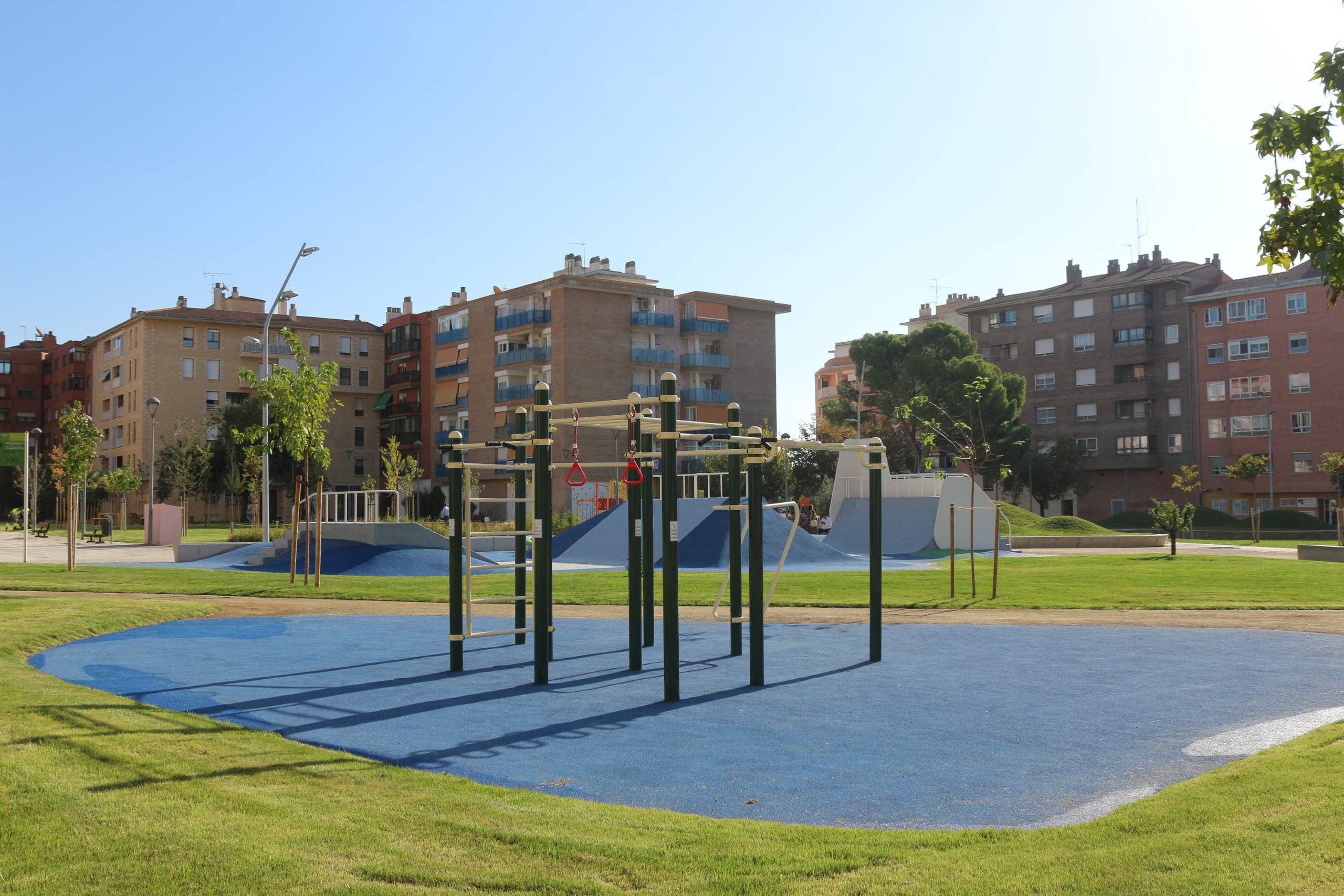 On the other hand, in sector 7, the construction of a petanque court and a bio-healthy games area has been carried out to reply to the requirements of older neighbours, since a participative process was carried out for the construction site design during the fall of 2017, with the collaboration of neighbours and associations for decision-making.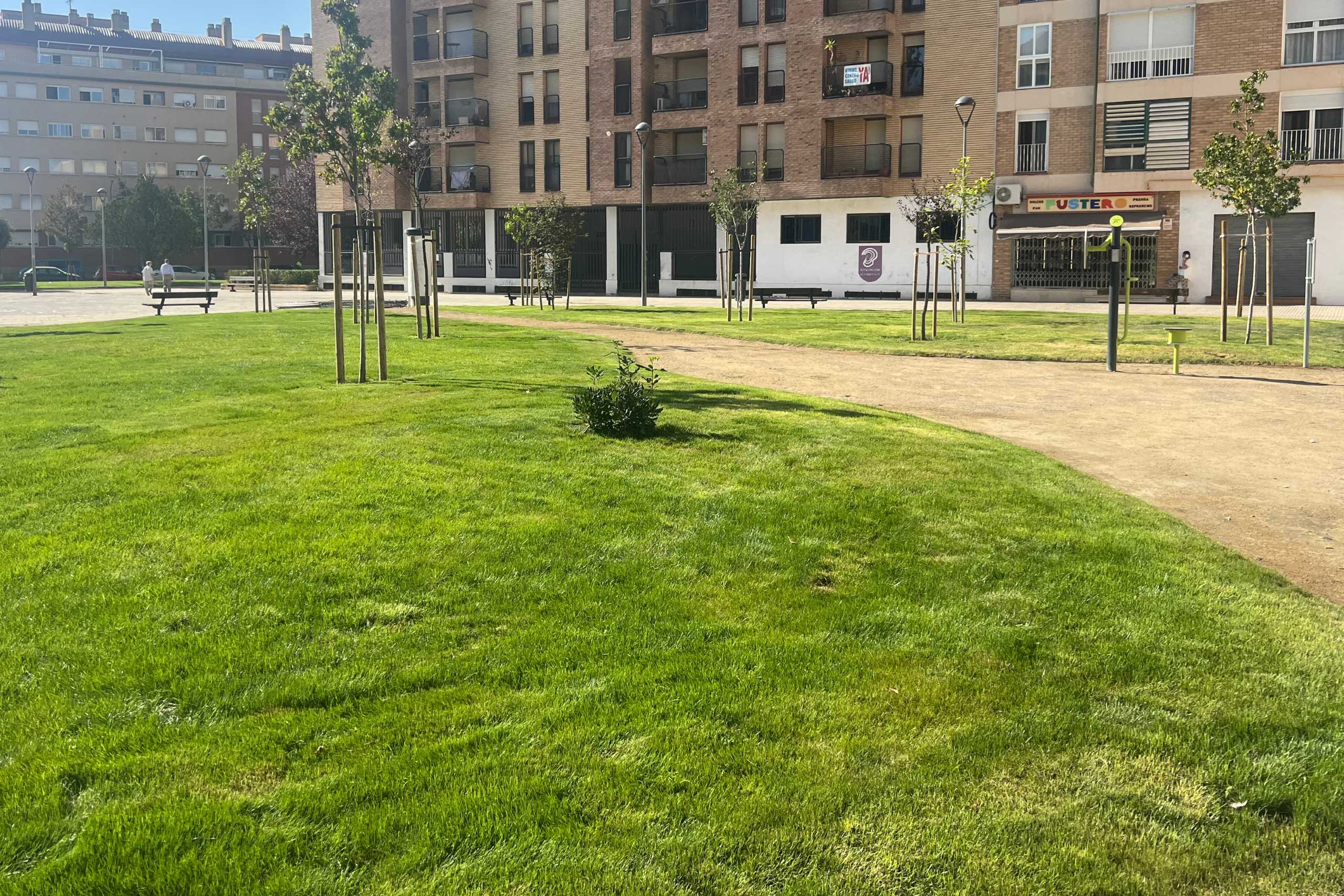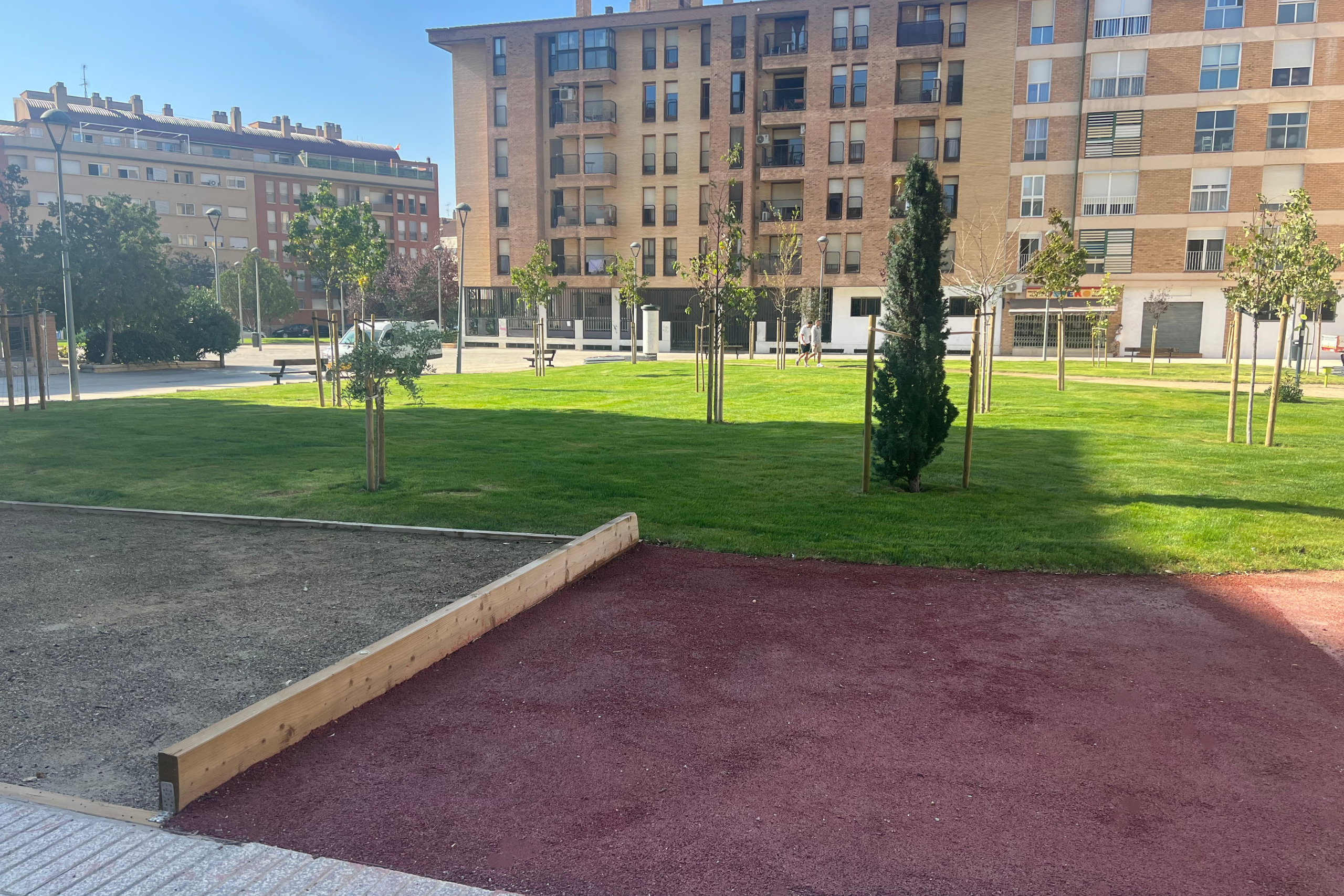 All these changes made possible the historic park recovery, with play and leisure options for all ages, and its transformation into a green lung in the heart of the city.
https://agrotecnicadelsegria.com/wp-content/uploads/2023/10/2.png
1707
2560
RS Agrotècnica del Segrià
http://agrotecnicadelsegria.com/wp-content/uploads/2016/01/logo-agrotecnica.png
RS Agrotècnica del Segrià
2023-10-10 11:12:31
2023-10-10 11:14:10
Parque San Martín of Huesca inauguration